To avoid damage, you need to learn how to protect your phone from damage. Today, we have a wide range of protective phone accessories which we can use to protect our devices. But some people like their phones exactly as they are and don't want to use protective equipment to hide the original beauty of their devices.
However, despite being useful and beautiful, smartphones are very fragile. Keep in mind that your smartphone is constantly exposed to the risk of accidental falls, shocks, and contact with water. Various external factors can cause serious damage to your device.
Tips on Protecting your Phone from Damage
Once your phone is damaged, it is too late. The only thing left for you is to contact a phone repair service and fix your phone. This can be expensive. In some cases, the repair is not even possible and you have to buy a new phone. In that case, these are the best phones you can buy right now!
However, the main goal of this article is to avoid buying a new phone and protect your existing one. Fortunately, there are certain steps you can take to significantly improve security and protect your phone from damage.
1. Phone Case
A phone case is placed over the battery. It protects the back and edges from damage. Phone cases are made from different materials such as TPU, silicone, genuine or artificial leather, plastic, etc. Keep in mind that the effectiveness of a phone case depends on the material from which it is made.
For instance, if you want to preserve the original beauty of your phone, you can use a transparent silicone case. In addition to the beautiful design, these cases provide great protection for your phone.
If you would like to protect your phone from water, sweat, and humidity, choose a waterproof case. You can go to the beach, to the gym, or even take underwater photos with a waterproof case.
To conclude, a phone case won't hide the original beauty of your phone. It is up to you to choose a case that can do both, improve the look of your device and raise protection to a higher level!
2. Screen Protector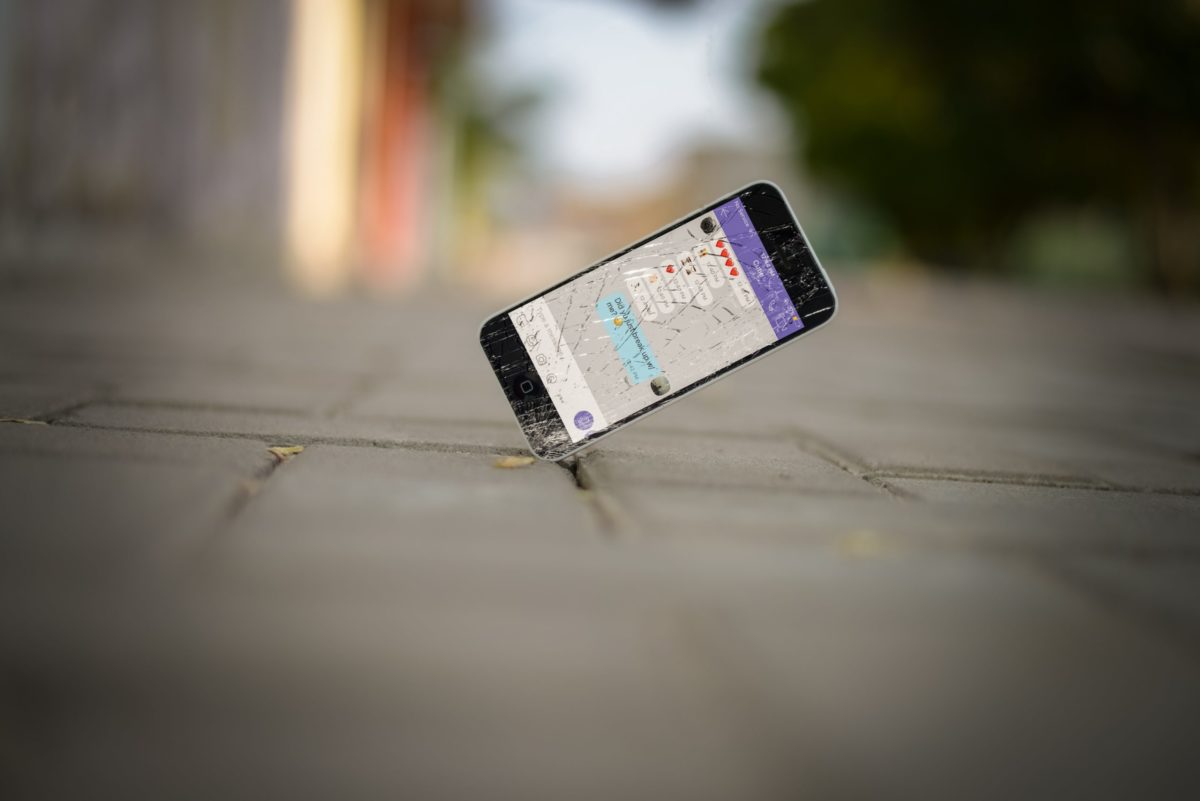 The most vulnerable part of any phone is the screen. The most common types of damage are scratches, bumps, and cracks. So the good news is that you can prevent this by investing in a screen protector.
The most commonly used screen protector is tempered glass. It provides the highest level of screen protection, and not just from scratches. It protects the screen from shocks and cracks. You can easily place this screen protector on the screen of your phone.
One of the better options for screen protection is liquid glass. It protects the screen from scratches, reduces the visibility of fingerprints, and increases shock absorption.
Protective films are very affordable but less effective. They protect the screen from scratches, but they can't protect it from cracking.
3. Don't Touch Your Phone with Wet Hands
It may not be necessary to mention, but in some cases, it can be difficult to follow this rule. For instance, if you are expecting an important call and that someone calls you just as you are washing your hands. Wanting to answer the call, you reach for the phone while your hands are still wet.
Instead, it would be much wiser to wipe your hands with a towel first and then answer the call. If the phone stops ringing, you can easily contact the person whose call you missed. One minute probably won't change anything.
This is very important because water can reach the internal hardware of your device which can cause serious damage to your phone.
4. Minimize the Risk of Phone Damage
Before you put your phone in a place, stop for a moment to determine if the place is safe. Try to identify any possible risk to the security of your phone. For instance, before you place your phone near the window, make sure the window is closed. If it is raining outside, water can get inside the phone.
Avoid leaving your phone on beds, armchairs, benches, chairs, and any other places that people sit on. Someone may accidentally sit on your phone and damage it.
5. Invest in a Phone Holder
Many people have problems when they need to answer a call while driving. People then often reach for the mobile that is usually in their pocket. This way, the safety of all passengers and other people on the road is endangered. With a phone holder, you can make hands-free calls while you are focused on the road.