For decades, hospitals have been using adjustable beds for patients just for their comfort. Well, now it's not only used in hospitals but homes as well. Everyone enjoys comfort and wants to sleep uninterrupted for as long as possible. 
We spend almost one-third of our lives on beds, so it is crucial to feeling comfortable when we are on them. Mattresses play an integral role in relieving back pain. It helps a lot in blood circulation, back support, and giving relief from snoring.
Finding a mattress that works best with your adjustable beds can be tricky. But this article will help you a lot in this regard.
What features should be there in adjustable mattresses?
There are a few things you should consider when choosing an adjustable mattress.
Flexibility 
You should know the flexibility of your mattress while purchasing it because as your bed is adjustable, the mattress must be flexible enough to adjust from all sides. You do not have to face any difficulty regarding its flexibility. 
Durability 
Well, everyone demands this feature in mattresses. When buying a mattress, make sure it can withstand wear and tear, pressure, and damage. With your adjustable beds, you can alter the position with just the touch of a button, which means the mattress must shift into many configurations and bring back to its original state.
Comfort and Support
Comfort and support are among the most demanding features in a good mattress. A comfortable mattress allows you to sleep longer, and its support system helps you relieve back pain, distribute your weight evenly, and alleviate stress on your joints and back.
What are the types of adjustable mattresses?
There are three main types of adjustable mattresses. 
Memory foam mattresses

Hybrid mattresses

Latex mattresses 
 Let's go into more detail about each one.
Memory Foam Mattresses
Memory foam mattresses are among the best mattresses for adjustable beds. This mattress has all the features one should look for in a good one. It is flexible and adjusts the shape of your body. It relaxes your muscles and helps you to fall asleep. 
With its durability power, it can withstand extended use and easily manage your body weight. It consists of viscoelastic foam that makes it more comfortable for use.  
Memory foam mattresses provide comfort to your back and relieve your pain points, which contributes a great deal to body relaxation.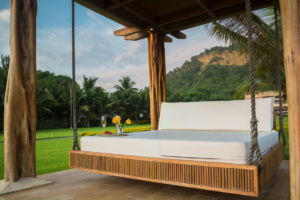 There are three types of memory foam mattresses.
Traditional:

It was just like old-fashioned foam and was the first foam introduced to the market for people's use. This foam conforms to the shape of your body for comfort. One downside of traditional foam mattresses is that they are inclined to retain heat in warm summers. That is why its value went down.

Open – Cell:

This came after traditional foam. It has almost the same construction with additional changes. The open-cell mattress has pores that allow air to pass through. This mattress does not retain heat like a traditional mattress, but it provides ventilation for a fantastic feeling. 

Gel:

It came after the above two. In its construction, gel-based microbeads are used and put between the foam. These gel microbeads help a lot in absorbing heat. 
Do check out Dreams for one a wide range of memory foam mattresses.
Hybrid Mattress
Hybrid mattresses are among the top for adjustable beds. This mattress has springs inside them. There are two benefits of having springs in it. 
It conforms to the shape of your body when you sit on it or lay on it. 

The condition returns instantly to its original state. 

Springs provide more durability to the mattress. 
There is no need to worry about springs breaking or foam getting damaged. The hybrid mattress offers tension-free sleep for its users.
You can check out Eve Sleep for the best hybrid mattresses in the UK.
Advantages of Hybrid Mattresses
Improved Temperature Regulation
It is one of the prominent features of hybrid mattresses. As a result of its spring coils, air passes through them, keeping the mattress cool during the summer. People can enjoy tension-free sleep.
Hybrid mattresses allow their users greater mobility. Due to springs, it gives a bouncy feeling and makes movement easier.
Latex Mattress
It is just like memory foam and more flexible than memory foam. Latex mattresses are unique in that they are made of tree-derived latex. As a result, it contains no harmful substances and is eco-friendly. 
The mattress stays cool because air can pass through. As a result of its rubbery stuff, it is more responsive than memory foam. Because of this, it provides more ease in mobility. 
The soft and rubbery materials make it comfortable and long-lasting. This makes it a suitable option for adjustable beds.