Communication tools are an essential part of life because they keep people connected. Investing in a high-quality phone system ensures you can enjoy seamless personal and professional communication.
VoIP is considered superior to landline because it is more accessible, cost-effective, and reliable than the alternative. With a stable internet connection, people can easily access the VoIP service.
Best VoIP Service For Home
There is a wide variety of VoIP services available in the market. It can be hard to weed out the best system because of the plethora of options. To find the best system, one should first be clear about your communication requirements.
Here are some VoIP services that are best suited for use at home:
Ooma Telo
Ooma Telo is an excellent choice for home use. The cost of the phone service is worth the features it has to offer. Once you invest in the hardware devices offered by Ooma Telo, you can enjoy cost-effective phone service.
The customers get to enjoy three hardware options.
The Ooma Telo system is designed to be directly hardwired to the internet router and provide clear phone service for homes.
Ooma Telo Air is almost similar to Oona Telo but is designed to work with a Wi-Fi connection.
It can function using a mobile network.
Ooma Telo has an advanced voice compression algorithm that reduces the bandwidth by 60% compared to standard home service technologies. It leaves more bandwidth for all the other devices in the house. The algorithm detects packet loss on the internet connection and deploys redundant packets to ensure the clarity of phone calls.
The system values users' privacy. It uses encryption technology used by the government to make sure the customer data is safe.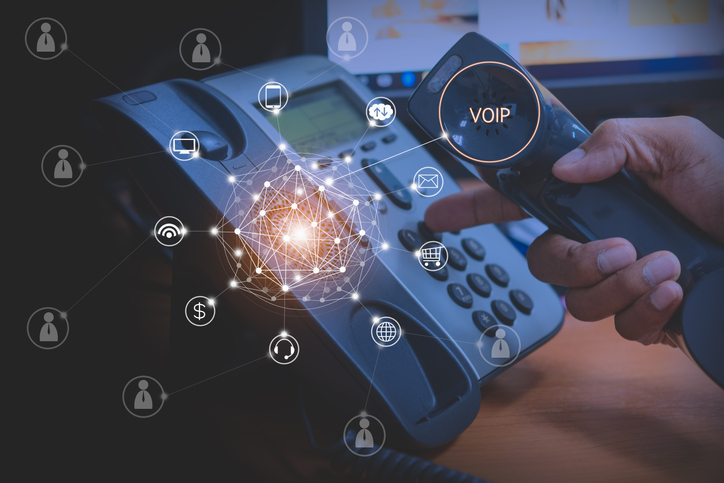 Vonage For Home
Vonage has an extensive variety of residential VoIP solutions. The system uses a simple plug-and-play device, and it is connected directly to the router. It uses the internet connection to place and receive calls.
The phone service is powerful, and the features are easy to set up.
Installing it in the house allows you to listen to the messages and have them delivered to the email address. You can set up a virtual number that gives friends and family in other countries to reach you on local call rates. Some of its great features include call forwarding up to five devices, three-way calling, and advanced voicemail tools.
The system allows you to add a phone line to the account. You get to answer your phone anywhere, anytime. Vonage ensures service of the highest quality and it does not cost too much.
AXvoice
AXvoice is a perfect choice for looking for budget-friendly residential phone service. It has a low upfront cost. It serves people who enjoy long calls without dealing with huge phone bills. This VoIP service provider offers unlimited VoIP services and calling plans.
AXvoice comes with multiple features that make communication easy. It allows the users to manage voicemails through the web or email. It has a simultaneous ring, so it rings on three different numbers, making sure you do not miss any calls. The phone service redirects VoIP calls when there is an ISP outage.
If you want to dodge calls from someone you can reject them after looking at the caller ID. Managing the VoIP account is easy and simple as you can access it via the dashboard of AXvoice. The service also keeps logs of all the calls and you can access them anytime you want.
It provides you the option of blocking an unwanted caller ID. It has the feature of three-way calling. You can add a participant or drop one from the call without disconnecting.
RingCentral VoIP Service For Home
RingCentral is a popular choice among business users but it is also an excellent choice for residential use. It is more powerful than the average residential VoIP service with a wide range of features such as video calling, group call interface, and messaging. The cost of the service is slightly higher than other phone services, but the features it offers are worth the money.
The contact center of RingCentral can help in establishing meaningful and lasting relationships. It can bring the communications in one app, allowing the users to grow. The phone service is reliable, easy to use, and secure. All the communication is encrypted by enterprise-grade security.
Conclusion
VoIP is gaining a lot of popularity because it is a better choice than landlines. There are no hidden fees or big charges for long-distance calls. VoIP is cost-effective and offers a wide variety of features and ensures people get to enjoy seamless communications.