The process of getting your car ready for sale can be challenging if you've never done it before. You want buyers to notice your car right off the bat. 
You might find selling a car to be the most stressful event in your life. Because it is much more complicated than purchasing one, ask anyone who has ever done it!
It is a tedious process to determine the right listing price and work through legal documents. 
Several things need to be done before selling your car that requires minimal effort and a tiny budget. But don't worry, we are here with the best websites that will help you out. With these websites, you can attract buyers, and there are more chances to seal the deal.
1. eBay Motors 
It is one of the top websites to consider for selling your car. This website eBay is made for both purposes selling and buying. Everyone can use it according to his needs. The only thing you need to do is create an account on their website. 
When you are about to sell your car, you have two ways of selling. One is through auction and the second is through a fixed amount. 
Auction: in this way, you may get more money than you expected. 

Fixed- amount: you have to set the desired amount for your car. 
According to a survey, on eBay motors after every three minutes, a car or truck is sold out. That is why it is among the best websites for selling your car. 
The payment method is also secure. 
2. Craigslist 
If you are looking to sell your car, craigslist is a great choice. One of the main advantages of considering craigslist is, a listing can have as many photos as you want. 
One of the downsides of craigslist is, it does not allow you to sell your car nationwide. You can sell a car to a private group or company and that is why you have to wait for a long time. 
You can arrange an advance meeting with your customer. This meeting comes with two benefits. 
The customer will satisfy himself by taking a test drive in the car.

You can demand some money in advance. 
3. CarGurus 
CarGurus was established in 2006. Its headquarter is in Cambridge, U.S. This is among the top websites for selling your car. It allows its users for free listings. But once you sell your car, you have to pay $99 to CarGurus. 
It is one of the best-selling websites for cars. According to an estimate, 20 million buyers per month come to the website to purchase cars.
There are some buyers who are willing to make a good deal. You can find them on this website. One of the advantages CarGurus offers its users is a secure payment method via its platform (CarGurus Pay). 
4. Autotrader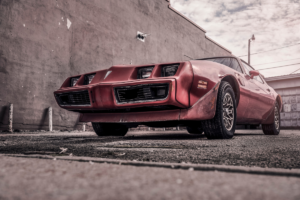 Autotrader no doubt is among the number one best car-selling websites. Over 3 million listings are available on the site. It offers three types of listings from basic to premium levels ranging from $25 to $90. 
One of the main reasons for its popularity is the extra tools and tips available on its website. It makes it easy for sellers to do listings easily. 
Furthermore, this website has insurance and warranty plans, which is a really valuable feature. It enhances the reliability of the website. 
5. Cars.com 
Cars.com, founded in 1998 is among the top online car-selling websites. It is suitable for individuals as well as for dealers.  
Selling your car now has become easy with Cars.com. You have to follow these few steps.
The site requires you to register by making an account.

Go to the "sell your car" option. 

There are a few questions to answer for them to identify the value of your vehicle.
This website comes with many features like you can take guidance from experts. You can also find ways to repair your car by yourself or seek out a nearby repairer.  
6. Hemmings 
Hemmings is an online selling classic cars website. It is one of the leading websites to consider for selling your used car. If you are looking for classic cars then Hemmings is the best option for you. Go and search for cars according to your desire and budget. 
One of the unique features of this website is, when you do listings it not only appears on their website but also publishes in their Hemmings Motor News. Its main purpose is that car lovers can find classic and antique cars in their magazines as well. 
According to an estimate, there is an average of more than 20 million viewers on the website every month. In addition, its magazines also play an important role in increasing car sales.