Before you choose a cable tv provider, you need to pay attention to several factors. In this article, we are going to help you find the right cable provider which can fulfill your expectations!
Cable television is a system for distributing audiovisual content, FM radio, or other services via cable. Cable operators actually distribute a large number of TV channels to their users, through optical or coaxial cables.
Coaxial cables have the ability to transmit over a hundred TV channels at a frequency of 6 MHz. The greater the distance between the cable operator and the user, the weaker the signal. Therefore, the signal must be gradually renewed with amplifiers. On the other hand, optical cables are a much better solution since they are far better for transmitting a television signal.
However, unlike satellite TV, which you can "catch" anywhere in the world, you can only use a cable TV in places where there is such a possibility. Cable TV can be analog and digital. In many cases, you need a cable TV receiver to receive the digital signal.
Digital Television (DTV or DTT) provides a larger selection of channels and better signal quality.
The Most Popular Cable TV Services?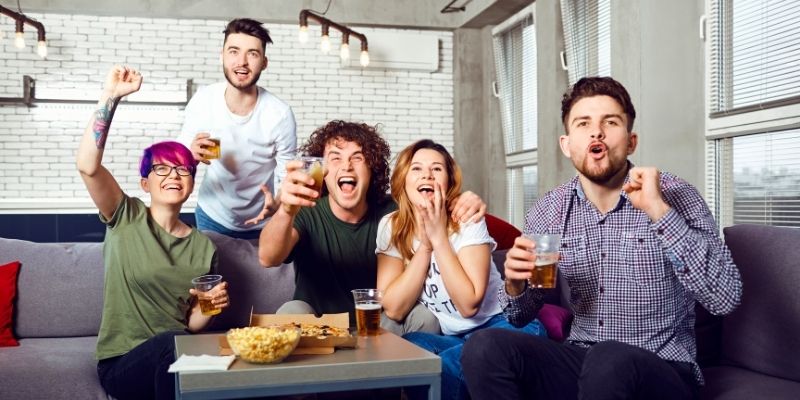 Every cable provider has a wide range of services and a large number of TV channels. It is up to you to choose the right service that can enhance the whole experience of watching TV.
HDTV
High-definition television is a type of television transmission in a resolution that is far higher than traditional analog formats. HDTV is transmitted by the digital signal. The quality of this signal is mostly 1080p (Full HD) or 720p (HD Ready).
The 1080p resolution gives us a much better picture compared to the 720p resolution. For instance, if you have a large TV screen, it might be a good idea to choose the 1080p resolution.
Pay-Per-View (PPV)
Pay-Per-View offers users to pay for certain content where they can choose what they want to watch. Broadcasters show content to everyone at the same time. The most frequently requested content are movies, sports events, and adult content.
Video on Demand (VOD)
Unlike PPV television, the VOD system allows users to watch or listen to a required video or audio content whenever they wish, and not at a specific time. In fact, users can watch the content in real-time or download it to a computer and watch it at another time. VOD TV users have the ability to use special functions – pause content, rewind, fast forward, etc.
Web TV
As the name suggests, this is the internet television that broadcasts TV channels over the network. Users can watch standard channels or those specially made for the internet.
The good thing is that the user of a Web TV can watch the program via any device which is connected to the internet. Therefore, whether you have a tablet, mobile phone, laptop, or PC, you are able to use the service. If you want to watch your favorite TV channels via the internet, make sure you have a fast internet connection for live streaming.
Choosing the Right Cable TV Provider
Now when you have all the information about cable TV services, and cable TV in general, you are able to choose the right cable provider that can meet your expectations. The rest of this article can help you to choose the right provider easily according to your needs. Check out the following steps:
1. Find the List of Available Cable Providers in Your Area
This is the first and the most important step. By using a combination of keywords, you can easily find this information on Google. When you have the list of potential cable companies, try to find some reviews about these companies. For example, you can check the official pages of cable companies on social networks to read comments and feedback from users.
2. Narrow Down the List
What channels do you want to watch? Which cable services do you want to use? These two questions can help you narrow down the list and find the right cable provider for you! Don't pay for channels you don't want to watch. Try to find a package that contains all your favorite TV channels.
3. Take Advantage as a New Customer
Cable companies almost always have special offers for new customers. Pay attention to these offers and find the one that best meets your expectations. Take a piece of paper and write them down. Once you have written everything down, you will have a better overview of available services. This will help you make the final decision.